Topics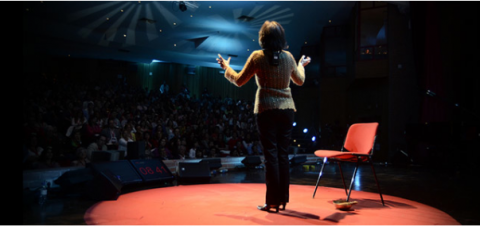 Science and Technology
TEDx East Legon will look at the critical role of science and technology in the progression and development of society, from prehistoric discoveries to recent technological developments and the likely future of technology, as well as its revolutionary uses for the betterment of mankind. As technology can have both positive and negative impacts, we must ensure that we constantly take a critical look at the ripple effects of technology advancements.
Governance and Leadership
"Someone is sitting in the shade today because someone planted a tree a long time ago."
The need for committed leaders who will govern with integrity, and who will doggedly influence people and resources toward the actualization of sustainable development, is more urgent now than ever before. But where are they? And how do we find these future transformational leaders? How do we create systems and infrastructure that ensures a constant stream and pipeline of leaders who are ready to build Africa's future? These are the questions we seek to unpack and dissect on the TEDx stage.
Arts
Using Art in all its forms; Painting, Poetry, Spoken words… To convey art as a way for man to create and paint the future they see. It will be woven as a way to create not only for themselves but also for others and those who will come after them.
Speaker Applications
TEDx brings the spirit of TED's mission of ideas worth spreading to local communities around the world. TEDx events include live speakers and recorded TED Talks, and are organized independently under a free license granted by TED. If you would like to speak at TEDxEastLegon 2020, please complete the form below and we will get back to you as soon as possible.